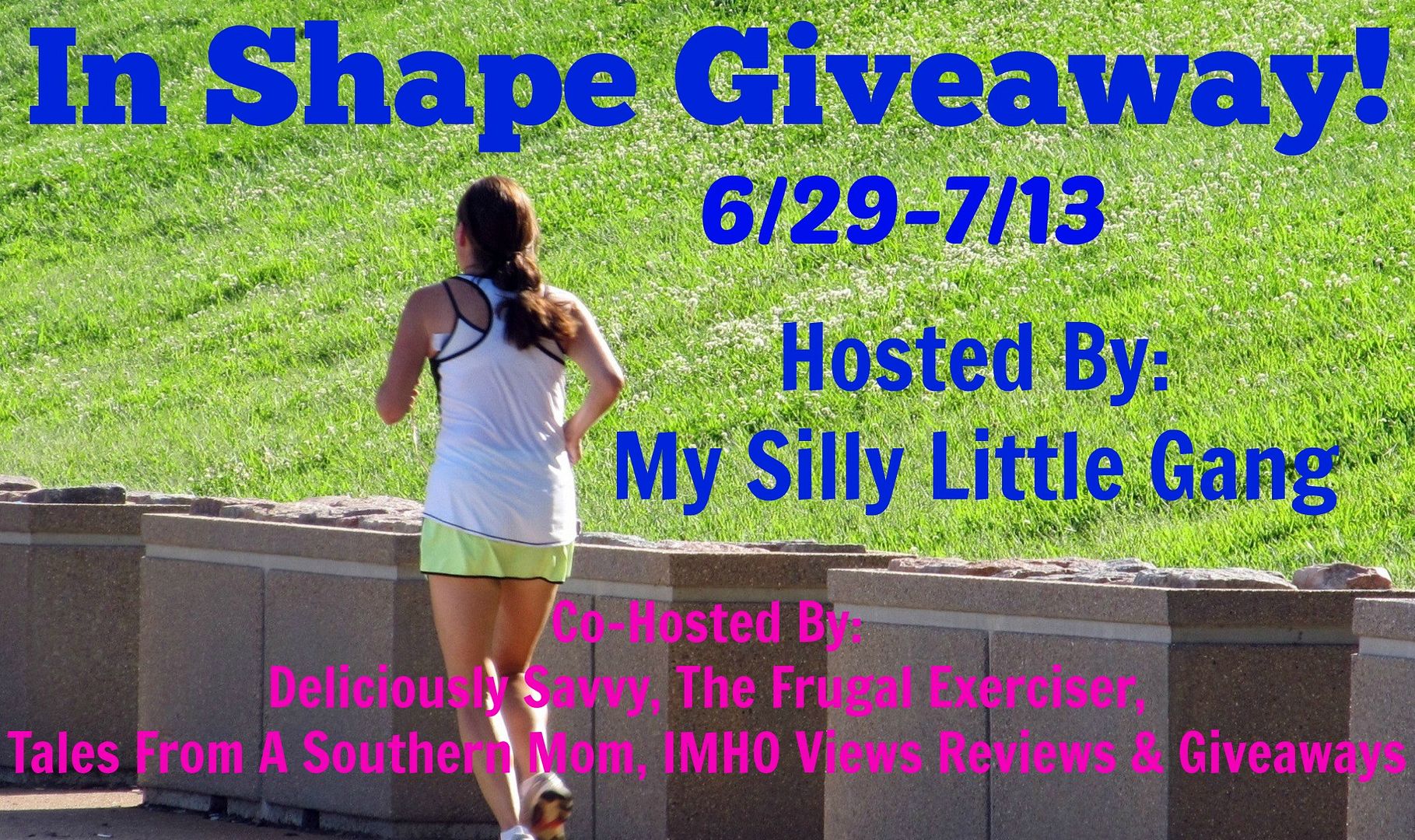 Welcome To The In Shape Giveaway!
Sponsored By:
Hosted By:
Co-Hosted By:
I want to send out a special Thank You to all the amazing bloggers helping to promote this giveaway!
Fitness and being in shape is very important. The human body was designed for activity, and by exercising regularly and making smart food choices, you'll look and feel better—every day. Being in shape is connected to success in every other area of our lives. It helps you focus on your goals and seeing results will be the turning point of your journey to success. When you see results you will realize that you can actually achieve something and improve yourself. This will then motivate you to work even harder, accomplish more and you will believe in yourself more than ever. All this will affect every other aspect of your life and you will soon see big changes.
Prize Fitness Bundle: